Social Annotation for Reading and Thinking Together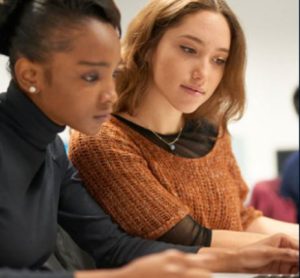 Social annotation is the activity of reading and thinking together. With hypothesis for Blackboard, instructors can ensure that their students are understanding the readings by annotating digital content socially.
Imagine a group of your students opening a PDF or a webpage and being able to work together to make meaning of the reading, sharing their responses and ideas about the text or images, and annotating within the margins of the digitally assigned content.
Register for one or more workshops to begin using hypothesis in your courses and gather fun ideas for using collaborative annotation to improve your students' success.
Get started with hypothesis and feel comfortable creating social reading assignments today!
For information, send an email to gloria.barron@montgomerycollege.edu